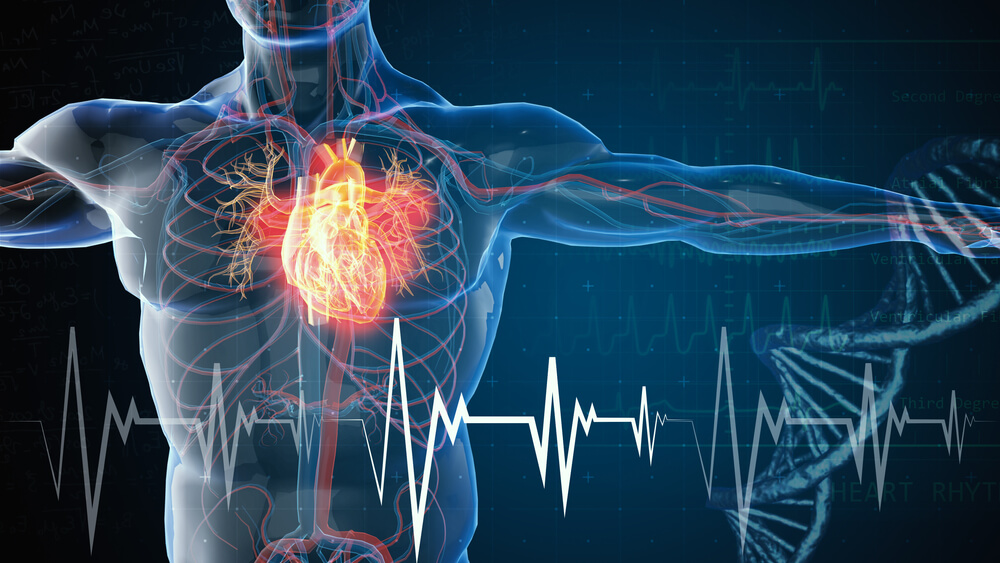 What Can New Changes for 2020 Bring to ACLS and PALS
Advanced Cardiovascular Life Support (ACLS) builds on the techniques used in basic life support in order to prevent a person from going into cardiac arrest.[1] This medical training builds upon years of scientific research, with the goal of helping people in a life-threatening situation have the best possible outcome. Proper training in ACLS ensures positive outcomes. On occasion, the American Heart Association updates its guidelines for ACLS and Pediatric Advanced Life Support, or PALS. Knowing about the 2020 ACLS proposed changes allows you to schedule ACLS and PALS training sessions so that your organization's members gain certification and learn updated information in a timely manner.
No 2020 ACLS Changes
The American Heart Association did not make any changes to its ACLS or PALS guidelines for 2020.[2] The last time the organization updated the guidelines prior to the ACLS 2020 changes was 2015. Every five years, the American Heart Organization meets to discuss ACLS and PALS. The group plans to meet again in mid-to-late 2021. The process of updating the guidelines takes a while, so emergency medical technicians, physicians, firefighters, and other health and safety personnel should expect updates in late 2021. In the meantime, emergency medical technicians and others can make sure they know all of the details of the 2015 guidelines. Those guidelines remain as-is until the next meeting and update of the American Heart Association.
What the 2015 ACLS Guidelines Include
The 2015 ACLS guidelines changed quite a bit from the 2010 guidelines. Although no 2020 ACLS update took place, the 2015 guidelines provide specific details on performing high-quality CPR. Those changes took place across four categories of care. All personnel needs to learn all of these 2015 updates because they optimize health outcomes.
CPR Intensity and Duration
The 2015 ACLS update changed the recommendations for CPR intensity and duration. Compression depth should remain at two inches. The compression should never go deeper than 2.4 inches.[3] Maintaining a shallow compression depth allows the chest to recoil between compressions. Evidence shows that compressions deeper than 2.4 inches may have negative outcomes on patients.
Compression Rate
In their 2015 guidelines, the American Heart Association changed the upper rate for the range of chest compressions. The recommended rate of 100 to 120 compressions per minute aligns with research into survival after ACLS.[3] Rates faster than 120 compressions per minute were associated with negative health outcomes and increased occurrence of cardiac arrest.
Full Chest Wall Recoil 
The 2015 ACLS guidance emphasizes that the patient's chest wall must have time to fully recoil between each compression.[3] If the chest wall cannot recoil, the risk of a negative outcome increases. First responders should not lean on the chest wall between compressions. Doing so reduces blood flow to the heart. Leaning on the patient's chest wall causes positive pressure that reduces myocardial circulation.
Minimize Interruptions
During an emergency, all of the activity causes distractions. The 2015 ACLS codes encourage first aid providers to minimize interruptions when providing CPR.[3] At least 60% of the time spent attending to the patient in cardiac arrest must include compressions.
Ventilation Requirements
In their 2015 standards update, the American Heart Association changed the ventilation requirements. The organization recommends one breath every six seconds.[3] The breaths should occur simultaneously with the chest compressions. 
Opioid Overdose Response
The rate of opioid overdose rose rapidly in recent years. In response, the American Heart Association created specific orders on delivering ACLS to people with a suspected opioid overdose. Specifically, the organization requests that first responders apply intramuscular or intranasal naloxone to a person who may have overdosed on an opioid.[4] In some cases, especially in patients with repeat overdoses, the first responders may need to give two doses of naloxone in order to resuscitate the patient. This section of guidance also directs first responders to educate patients and bystanders on how to deliver naloxone before paramedics arrive at the scene of an overdose.
Avoidance of Passive Ventilation
New information in 2015 caused a change in the edict around passive ventilation during CPR in adults.[4] The American Heart Association updated its policy to only recommend passive ventilation if the first responders also bundle this care with continuous chest compressions.
Identification of Abnormal Breathing Patterns
In the 2015 updates to ACLS, first responders must learn how to identify abnormal patterns of breathing.[4] This includes agonal breaths and gasps. When abnormal patterns of breathing occur in an unconscious patient, the emergency personnel must assume that the person has reached cardiac arrest and relay this information to the hospital's emergency department while en route.
Minimization of Spinal Motion
In the past, laypeople or first responders would place a person with a suspected spinal injury onto a hard surface and strap them into it in order to restrict motion. The 2015 directives changed this. Instead of moving the patient, medical personnel and bystanders should hold the person's head in place to restrict spinal motion.[4]
Use of Maximum Oxygen
Both ACLS and PALS updated the fundamentals on how much oxygen to give a patient. This update recommended that first responders use the maximum feasible amount of inspired oxygen that a patient of that size would breathe.[4] This only applies during the time of CPR activity.
Device Placement
When a diagnosis requires the use of a device, such as an ultrasound, its placement must not interfere with performing CPR. The 2015 update changed this because of negative outcomes when diagnostic activities interfered with the delivery of continuous CPR.
Use of Devices When Placing an Endotracheal Tube
When a patient requires intubation, the 2015 guidelines urge the use of a device to direct proper placement. The medical personnel can choose between an ultrasound and continuous waveform capnography for placing the tube.[4]
Equivalency of Medications
Medical personnel can choose between the delivery of epinephrine and the injection of vasopressin.[4] The American Heart Association prefers epinephrine, but it indicates that the two treatments offer equivalent outcomes for patients.
Who Needs ACLS and PALS Certifications
All registered nurses, emergency medical technicians, respiratory therapists, and physicians must maintain BLS, ACLS, and PALS certification. Individuals must obtain these certifications separately. Earning one certification does not satisfy the requirements for the others. Most employers will not accept an online BLS, ACLS, or PALS course for certification requirements. In 2019, the American Heart Association developed online classes for these certifications, but most employers still require in-person training. The certifications for BLS, ACLS, and PALS last for two years, and our patient advice and liaison service offers on-site training that takes place over several days at the location of your choice.
Have you had experience with any of these 2015 updates to PALS, ACLS, or BLS certifications? Let us know in the comments what you think about the 2015 guidelines and what you think should change for 2021's update. To learn more about ACLS or PALS certification, contact us today.
References:
[1] https://cpr.heart.org/en/cpr-courses-and-kits/healthcare-professional/acls
[2] https://acls-algorithms.com/2010-acls-guidelines/2019-acls-guidelines-vs-2020-acls-guidelines/
[3] https://acls-algorithms.com/2018-acls-guidelines/bls-and-cpr-quality-changes/
[4] https://www.ahajournals.org/doi/full/10.1161/CIR.0000000000000252