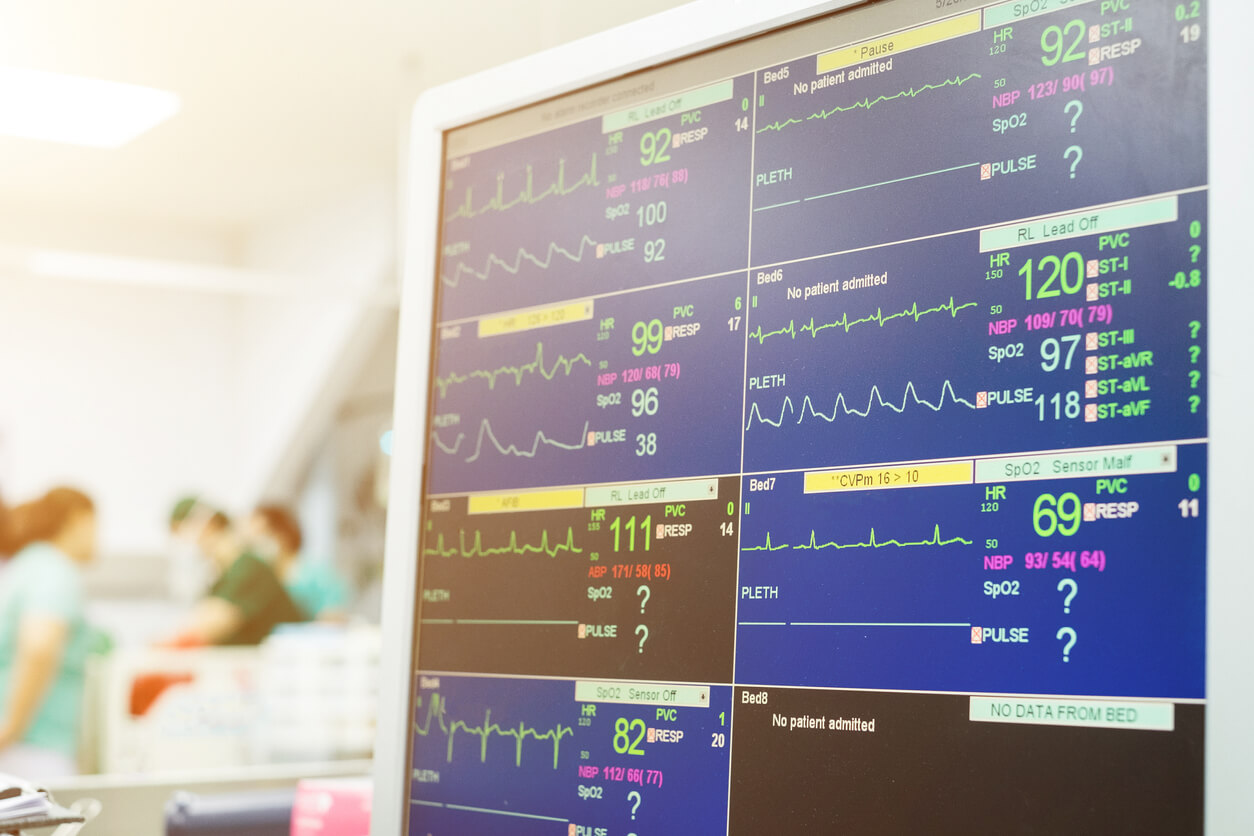 The Similarity and Dissimilarity Between PALS and ACLS Certification
As a health care provider, you should seriously consider becoming ACLS and PALS Certified in order to improve your medical knowledge and performance. While all medical staff and other people whose professions involve working with people have to be BLS Certified, all those who work in intensive care and emergency rooms have to get an ACLS certification, and those working closely with children have to be PALS certified. 
To be able to determine what's the best option for you, you should be aware of PALS/ACLS similarities and differences. Learning more about PALS and ACLS can help you a lot in your medical career, so let's see what both of these certifications deal with. 
PALS vs ACLS
Before we start explaining each certification in detail, it's important that a clear distinction is made between a PALS and ACLS certifications. If you're interested in obtaining one or both of the certification, you should be aware of what their requirements and outcomes are:
1. PALS (Pediatric Advanced Life Support) Certification
PALS certification courses are provided by the AHA (American Heart Association) and are designed in a way that helps medical staff become equipped for treating sick infants and children. The course will help you to provide a specialized pediatric assessment to all your patients regardless of their state. Medical professionals who work in ER wards and ICU, as well as all pediatric personnel and providers, are required to obtain PALS certifications. 
2. ACLS (Advanced Cardiac Life Support) Certification 
In some cases, medical staff is required to perform certain procedures and actions before the patient is taken to the hospital. For this purpose, all medical personnel and health care providers are required to have a BLS (Basic Life Support) certification, however, to be able to perform more serious tasks, an ACLS certification is necessary. 
Unlike BLS or PALS, ACLS certifications make sure that all people who obtain it know how to manage patients in life-threatening situations, including initiating IV access, managing their airway, understanding pharmacology, and reading electrocardiograms. 
PALS Certification Specifications 
If you're interested in becoming PALS certified and learning more about what PALS certification's meaning is, here are some details to help you in the process: 
How to take a PALS course
Depending on where you live and work you can contact the nearest centers and inform yourself about the start of the next PALS course. Usually, they are organized at specific times of the year, so you can plan things accordingly. 
If you don't think you'll be able to attend classes and training at the designated time, you can always opt for centers providing online and mobile PALS courses such as AZACLS. Our services cover PALS, ACLS, and BLS certification and recertification courses, so you'll always be up-to-date with everything. You can plan your private lessons and classes in a way that suits you and your busy schedule. Contact us today for more information! 
How to prepare for a PALS course
Once you've learned what is PALS certification about, you should also know how to prepare for it. There are a few things and skills that are necessary for those wishing to become PALS certified. Knowing how to provide infants and children with basic life support is a must, but being adept in using the right tools and procedures is also important. Additionally, learning about the drugs administered to children and infants is also important.
All this information is available in your PALS Manual, which should be your main study book during the course. Make sure to study well what's in your manual as this will help you obtain your PALS certification quicker and easier. 
The requirements for a PALS course
To be able to pass a PALS course and become PALS certified, you have to attend all classes and have at least 84% as your final score on your written exam. There are certain tests, such as 1- and 2-rescuer child BLS, that you also have to pass to get your PALS certification. You will probably be required to perform two actions in cardiac and respiratory cases as a team leader and those will affect your final grade as well. 
Of course, finishing the course includes mastering all the skills and procedures necessary to provide infants and children with minute care and treatment, so pay close attention and focus on learning as much as you can! 
Materials used in a PALS course 
All students need to obtain a PALS provider manual that gives all the information necessary to pass the course. Make sure all your materials are up-to-date and follow the course. Other materials that you will be using in class, such as DVD sets, posters, instructor manuals, provider manuals, should be provided and used by the instructor during classes. 
ACLS Certification Specification 
If you've decided to obtain an ACLS certification, this is what you should know before the course starts: 
The importance of ACLS certifications
Being ACLS certified has its benefits, too. Those who pass an ACLS course will learn how to provide patients in life-threatening situations with necessary care and treatment with the aim of reducing mortality rates. CPR and other advanced methods of managing patients in cardiac arrest are paramount for the patients' life, and that is what you will learn during your ACLS course. You will be prepared to manage all sorts of situations and make sure the patients are taken care of. 
Those who opt for ACLS certification over PALS or BLS certifications will be equipped with all the necessary skills and procedures to perform medical actions in life-threatening situations. ACLS certification courses cover everything that's learned in BLS courses, but also cover additional medical techniques and knowledge necessary for working in the ER and other special wards. 
Being able to read and interpret EKGs is one of the crucial differences between ACLS and BLS certification courses. Medical staff with ACLS certifications should know when it's advised to use a defibrillator and when it should be avoided.  
Finally, an ACLS course will provide its attendees with the needed support methods and teach them what medications and drugs to administer in which situation. ACLS courses are designed to provide the medical staff with essential knowledge about administering medications such as Amiodarone and Epinephrine. What is more, treating the Ts (Traumas, Cardiac tamponade, Pulmonary embolism, Thrombosis, and Tension pneumothorax) and the Hs (Hypoglycemia, Hyperkalemia, Hypovolemia, Hypoxia, Hypothermia, and Hydrogen ions) of numerous cardiac arrest cases is another thing learned during an ACLS course. 
As you can see, both PALS and ACLS courses are designed to provide every attendee with extensive medical knowledge and teach them how to behave in serious situations. Although their aim is the same – providing every patient with minute care and treatment – they have their similarities and differences you should be aware of at all times. Make sure to opt for the right course and do your best to learn as much as you can to obtain the right certification.